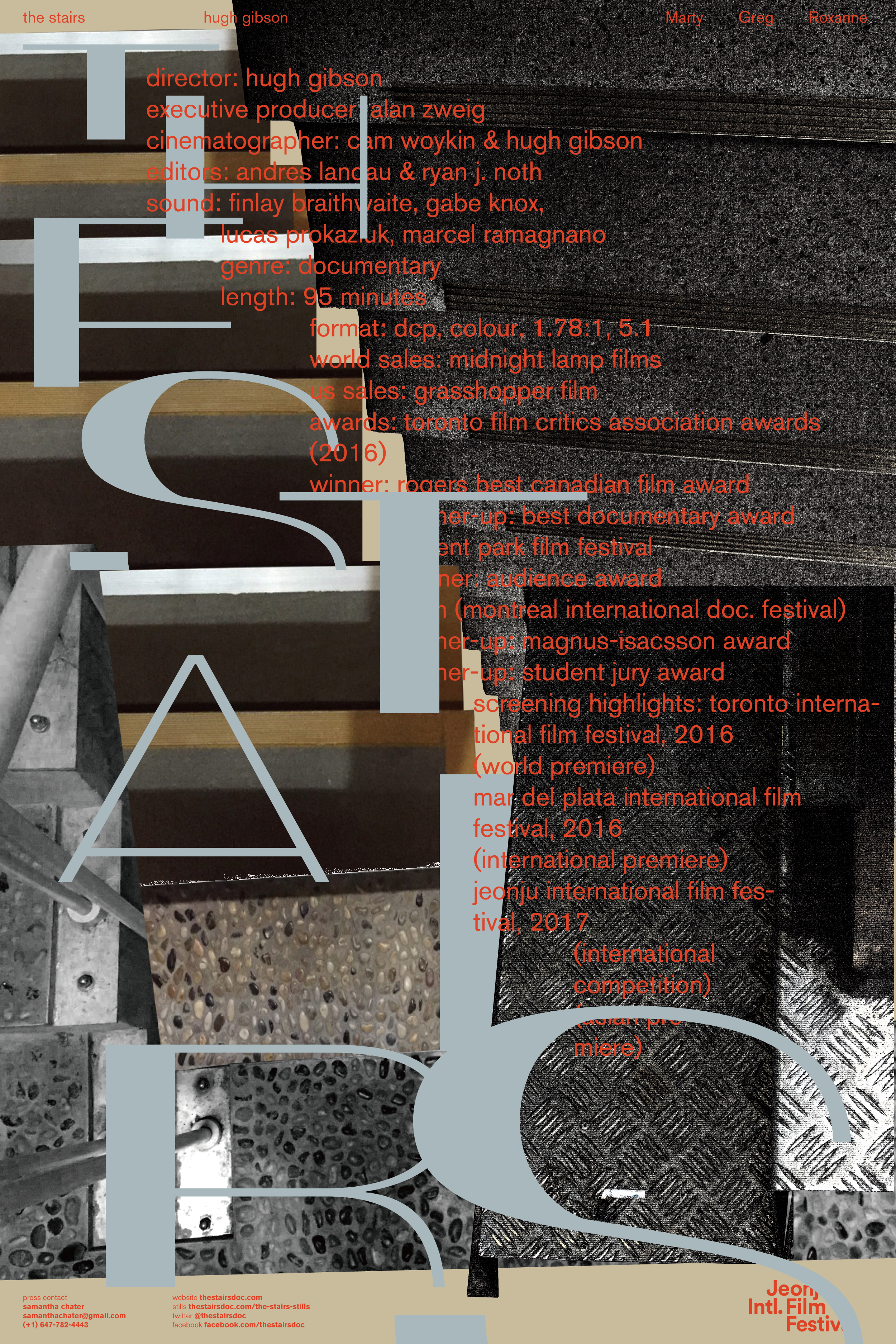 THE STAIRS
A FILM BY HUGH GIBSON


The Stairs tells the story of Marty, Greg and Roxanne, each of whom survived decades of street-involvement. Using their experiences to ease the paths of others, each performs social work in their old neighbourhood, while struggling to maintain their newly-found stability. Told over five years, The Stairs is a non-judgemental character study of life on society's margins. Defying stereotypes through intimate portraits, its remarkable subjects are by turns surprising, funny, shocking and moving.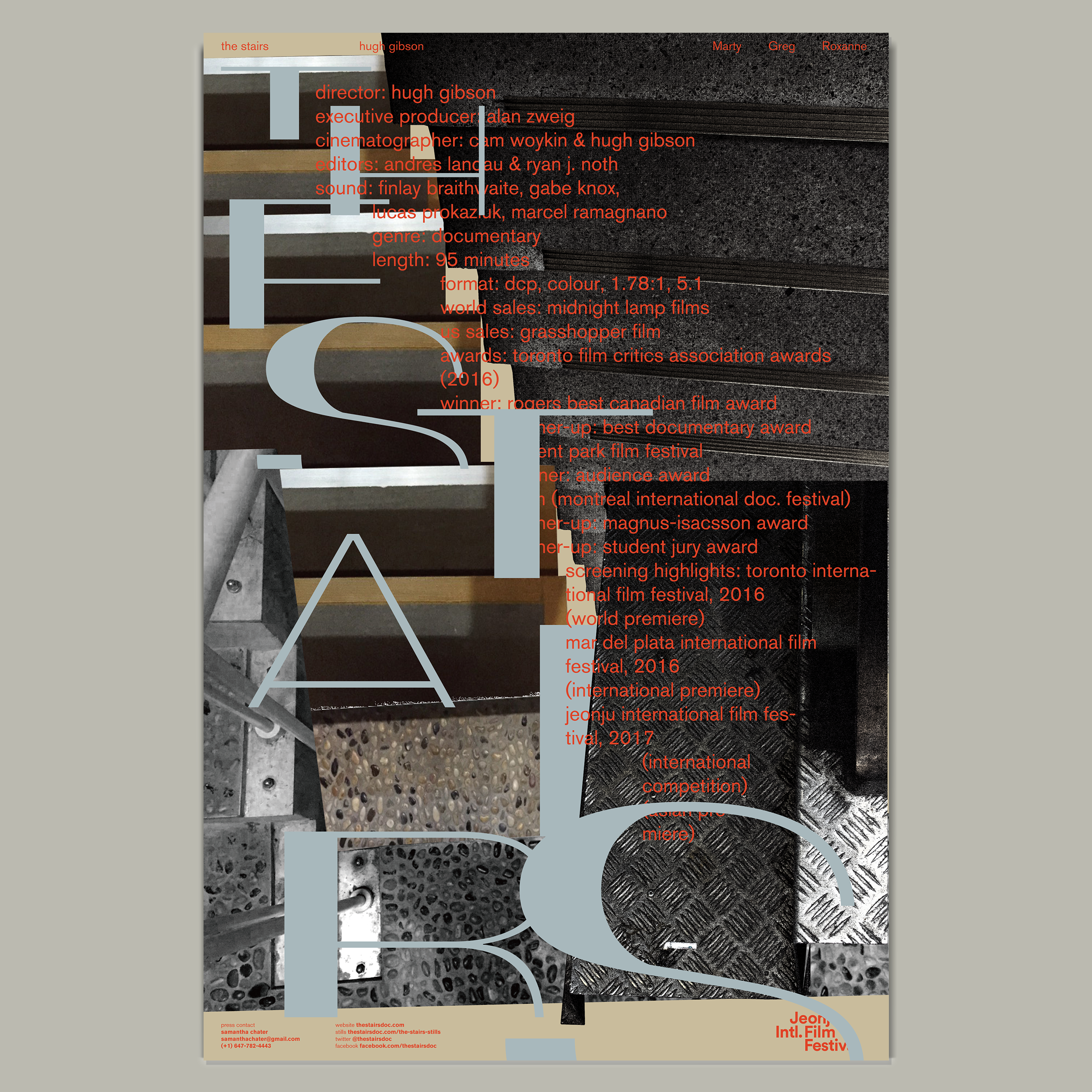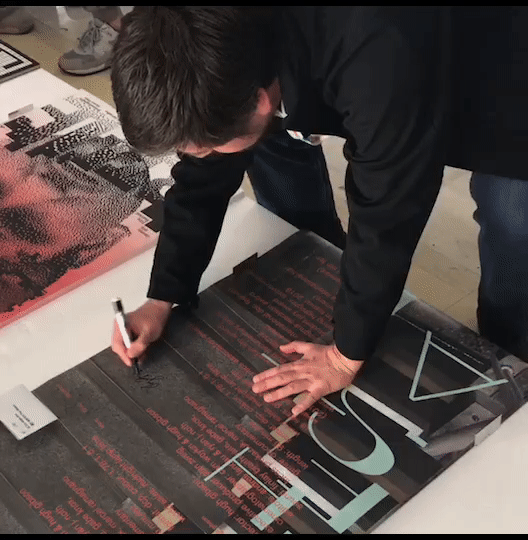 Copyright ⓒ 2017 by joognhyuncho. All pictures cannot be copied without permission.